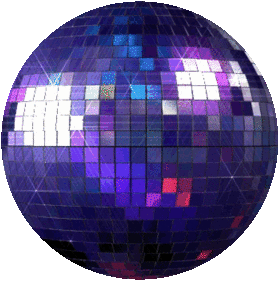 Manville Borne & Camilla Ponson
Choreographer: Janine Borne
Manville and his family have been St. Thomas More parishioners for many years. He has been married to his high school sweetheart Janine for over 20 years. They both grew up in Franklin, LA but have lived in Baton Rouge their entire marriage. They have two kids who both attended STM. Anna (Class of 2015) is a freshman at LSU and Aaron (Class or 2016) is a senior at CHS. Manville and his wife are both active in the Church and school activities. Manville is a recovering attorney that began managing and growing companies back in 2005. Since November 2018, he has been helping Sigma Engineers grown and get more awesomer every day. He loves spending time with family and friends hunting, fishing, vacationing, and sports. His wife, Janine, is a former dancer and LSU Golden Girl, but don't be fooled - he taught her everything she know. Manville is quiet but fun-loving. He says their STM school experience was just incredible. LIke most middle-school families, they had ups and downs, but through it all, the church community and school administration were there to be sure they were loved. He says that is awesome - and the only reason he agreed to dance!
Camilla Hochmann Ponson is a past STM parent to Hunter (Class of 2017) and Emily (Class of 2019). Camilla is also a former STM employee where she worked for St. Thomas More Preschool from 2009-2019 and is a parishioner of STM. Camilla grew up in New Orleans where she attended Archbishop Blenk High School (Go Doves!) followed by Delgado Community College where she graduated with a degree in General Studies. Camilla and her family were "Katrina Transplants" and came to
Baton Rouge after Hurricane Katrina in March of 2006. Not knowing anything about the area or which school to send their children to, St. Thomas More Catholic School and Church came highly recommended from friends. After touring the campus, Camilla and Travis knew that it would be a perfect fit for their family giving them a great faith foundation as well as a great educational experience for their children.
Camilla and her spouse, Travis, have been married for 19 years. The two dated for ten years before they married. They have two amazing children, Hunter (16) a junior at Parkview Baptist High School and a member of the Varsity Baseball Team and Emily (14) a freshman at St. Michael High School and a member of the Varsity Cheer Team. Born and raised on the Westbank (The "best bank") of New Orleans, the Ponson family has called Baton Rouge their new home since and although they miss friends, family and many things about their hometown of N'awlins, they have found
comfort here in the "Red Stick" and have met many new friends along the
way – calling Baton Rouge home.
For nine years Camilla served as "the smiling, friendly face" of STM preschool. As receptionist, Camilla has since moved on to an amazing opportunity to work for Sigma Engineers & Constructors. Where today she is the smiling, friendly receptionist of Sigma. She enjoys her new job tremendously. She states that she misses her STM preschool family, but visits quite often.
In her spare time, she enjoys watching her son play baseball and her daughter cheer. She also enjoys fishing, cooking, wine tasting, beading hand crafted rosaries and spending time with family and friends. Being a huge fan of Eagle Beat, Camilla has attended each year and cheered on many wonderful, talented dancers and choreographers through the years. Last year she had the opportunity to perform as an "extra" with Gretchen Thibodeaux and Joe Ducote as they strutted through the crowd dancing to 'Devil with a Blue Dress'. She is excited and humbled to be part of such an amazingly FUN fund raiser for STM and is hopeful that she, her partner,
Manville Borne and choreographer, Janine Borne will walk away with the prized Mirror Ball Trophy for Eagle Beat 2020!
Janine is the Director of St. James Episcopal Day School. She and her husband, Manville, have 2 children, Anna and Aaron, who both graduated from St. Thomas More. Janine is an LSU Graduate. While attending LSU she was fortunate and talented enough to land a spot on the highly sought after "LSU Golden Girls" squad. Although Janine loves to dance, she is an avid sports fan. She enjoys going to sporting events, but really loves to watch her children play. This is Janine's 5th year as a choreographer for the "Eagle Beat" with claim on the "Fan Favorite Award" and "Mirror Ball Trophy". Janine is very excited to be part of the "Eagle Beat" cast again this year. She won Fan Favorite in 2015 and 2016. She also won the Mirror Ball Trophy in 2016 and 2019!