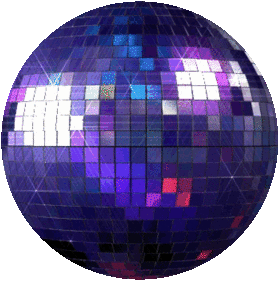 Hunter Fruge' & Sara Kleinpeter
Choreographer: Jonathon Davis
Hunter Fruge is a STM graduate of the class of 2013 and a Saint Michael High School Graduate of the class of 2017. Hunter spent some time studying nursing at Baton Rouge Community College after graduation. In 2018 he excelled in receiving his certificate in emergency medical studies and become an Emergency Medical Technician and a also became a field training Officer with Acadian Ambulance.
While at STM, Hunter was a member of the football and basketball teams from the time he could join. In his years at Saint Michael's, Hunter was a part of the football team, the powerlifting team and even spent some time as a manager for the baseball team. Hunter is currently a member of the Coastal Conservation Association and an advocate for the Dose of the Coast foundation.
In his free time Hunter enjoys being outdoors whether it be on a boat in the beautiful blue waters of the Gulf of Mexico or covered in mud, getting eaten up by mosquitoes in a duck blind in the marsh. Not only does he enjoy catching his food but he also enjoys cooking it. Hunter's friends would describe him as funny and outgoing with a huge heart but also the idiot who does what the others are too scared to do, the one who takes it to the extreme but always keeps his composure.
Hunter is currently in school to finish with a degree in paramedicine and plans to go on and finish his nursing degree too. In the future he hopes to get his captains license and run charters on the side so that he can be able to do two things that he loves.
Sara Landreneau Kleinpeter is mom to Graham, a STM 5th grader and has been an active parishioner at STM for nearly fifteen years. She's a graduate of Opelousas Catholic School (Go Big Vikes!) and LSU (Geaux Tigers!). She is very passionate about her work at Louisiana's Community & Technical College System (Go LCTCS!) and the impact it has on our state's economy. As a graduate of both Leadership Baton Rouge (2018) and Leadership Louisiana (2019), she enjoys being involved in engaging activities that better Baton Rouge and our state. A serial volunteer, she's dedicated many hours to STM through Women's Ministry, Auction Committee, Festival Committee, Pastoral Council, and the STM Master Planning Committee. Sara is also a lector and eucharistic minister. She's a c/o 2023 Room Mom and involved with the Home & School Association. She is GRATEFUL for the STM community and the outstanding men and women the parish has brought into her life. Outside of STM, Sara serves as an advisor to the Sigma Chapter of Delta Zeta Sorority and also supports her friends in their philanthropic activities.
A cheerleader for Dancing to the Eagle Beat, she appeared as a backup dancer for previous casts. Having never met a dancefloor she didn't like, Sara is excited to put her experience to use for this cause – maybe with the help of her alter ego Mary Poppins (in the most delightful way!) She hopes her friends would say she's a kind, humorous, fun, hardworking, and faithful person who's always there for them. Sara enjoys attending events for her son, running/working out, Louisiana politics, sporting events, sewing, crafting, and making others smile.
Sara & Hunter are thrilled to 'cut a rug' against this cast but, deep down, know the event organizers have already engraved the mirror ball trophy with their names!
Jonathan Davis is a Baton Rouge native and had danced for more than 20 years. For the last fifteen years, he's taught dance, currently at Odyssey Academy of Dance in Denham Springs, La where he oversees the hip-hop program. In addition to teaching for the last fifteen years, he's been an active member and performer with the nonprofit BC Fields Dance Company in Hammond, LA, where he does everything from tap to contemporary. He has been a part of opening acts for groups such as B2k, IMX, and Destiny's Child. He was one of the performers for the Microsoft Vista release party at the New Orleans River Walk. More recently, he was the choreographer for the winning performance in the 2019 Iberville Chamber of Commerce Dancing with the Stars event. He's thankful to Sara for the opportunity to be able to be a part of STM's Eagle Beat.