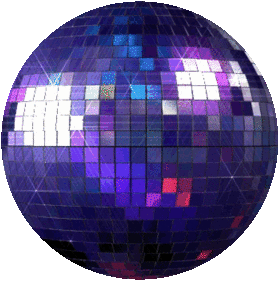 Troy Henderson & Rosie Vutera
Choreographer: Ric & Melanie Seeling
Troy is an St. Thomas More graduate (2009) and is now a Jr. High English teacher at STM. He attended Catholic High then LSU where he studied English Literature and Philosophy. He then received a Master's degree in Education from LSU. His parents are St. Thomas More parishioners, and his younger sister, Julia Henderson, is also an STM graduate. She is currently attending LSU. Troy is in his second year teaching at STM and enjoys every single day of it. He has coached football and is a moderator of the Youth Legislature club. He is probably the goofiest member of the St. Thomas More faculty (and likes to think of that as a positive quality). Troy loves cooking, hunting, fishing, camping, Star Wars, and all things LSU sports. He makes a mean gumbo. He has absolutely zero experience dancing without looking foolish, so this should be interesting.
Rosie is a 2nd generation graduate of STM (2004). Both, her mother and father, along with her 2 brothers all graduated from STM. Rosie is very active at the Church and School, she is a Confirmation Catechist, former youth minister, festival volunteer and Eucharistic Minister. She also sits on the Strategic Planning Committee at SJA, Interclub chair for Cortana Kiwanis, Core Team for Women of the Well Baton Rouge. Rosie is not married but says she is still looking for the right dad for her playful pup, Abita Amber. She has been at Baton Rouge EMS for 8 years doing payroll and Human Resources. Rosie has lots of interests, deer hunting, hiking, listening and dancing (not well) to live music. She also loves to volunteer. Rosie's dance experience was at 3 years old….she decided she did not want to go anymore, so she kicked and screamed while her mom put her stockings on….. Rosie is very humble and kind, she is always joking, laughing and is always there for people when they need her. She says her partner dances as well as a new born gazelle (all his words).
Ric and Melanie have 3 children, Trace, Trystan, and Victoria. Ric is the owner/operator of Ric Seeling's Dance Studio. If you live in Baton Rouge, you have surely heard of him. Ric has a strong background in Jazz and has been teaching partner dance for over 30 years. Melanie is a dance instructor at Ric Seeling's Dance Studio. She specializes in Ballroom, Latin, East Coast Swing and Partner Dancing. She is known to be one of the finest partner instructors in the region. Melanie is also on staff in the Kinesiology Department at LSU. Ric and Melanie are active members of St. Thomas More Parish. STM appreciates the time and talents Melanie and Ric donate to STM School. They have choreographed for all 5 years of Eagle Beat. Ric won Fan Favorite in 2016!