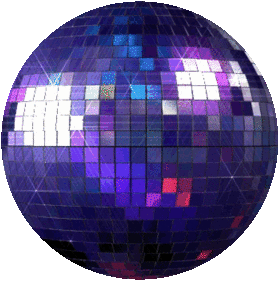 Judges:
Michael Honore, Rob Rau & Melanie Couvillon
​
Michael grew up in Baton Rouge. He has been working in pharmacy for several years here and he enjoys doing stand-up comedy and improv. He loves watching others dance! He is a fun, quick-witted guy and is up for anything. Michael joined our Eagle Beat team after hearing about this cool new event back in 2015. He has been a wonderful part of our Eagle Beat Judges' table since the inaugural year.
​
Rob is from Baton Rouge. He has worked for the state for 15+ years and is currently a management consultant for the office of technology services. He is a member of The Family Dinner Improv Troup and runs a weekly mic at The Station (Delete Comedy on Wednesdays). Rob has no history in the world of dance. He has his friend, Chad LeMoine, to thank for roping him into our Eagle Beat team. Michael has a great sense of humor, especially for ameture live competitions, which makes him perfect for this event. Rob has been a part of our Eagle Beat Judge's table since the beginning! He wants everyone to know that if he isn't funny, blame Chad LeMoine!
Melanie was named Executive Director of Manship Theatre at Shaw Center for the Arts in January 2016. She previously held the positions of Director of Family Programming and Events at Manship Theatre from 2010 to 2015 and Executive Director of Playmakers of Baton Rouge from 2005-2010. She holds a Bachelor's Degree in Elementary Education from Louisiana State University and is a graduate of the American Musical and Dramatic Academy in New York.
Melanie worked professionally from 1996 to 2003 performing in National Tours, Cruise Ships, and Reginal Theatre. She performed the role of Mrs. Claus in the Radio City Christmas Spectacular starring the world famous Radio City Rockettes from 1999-2003 in Detroit, Branson, and Phoenix. She most recently returned to the Theatre Baton Rouge stage to perform the title role in Mary Poppins in September of 2014. In 2007, she was named in Baton Rouge Business Report's Top Forty Under Forty and St. Joseph's Academy's Distinguished Graduate.