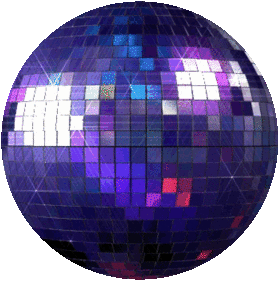 Karl & Brittany Romig
Choreographer: Hanna Naquin
Karl has two great looking kids at STM. Mason, a 5th grader who is a mini me version of Karl, and Reese, a 2nd grader who has a future in politics. His beautiful wife, Brittany,also attend STM back in the day. Karl grew up in Metairie, Louisiana in which he attended Archbishop Rummel High School. He then played Baseball at Delgado CC for two years and after injuring his shoulder he transferred to LSU where he met his wife. Karl graduate from Southeastern Louisiana with a General Studies degree. Karl is an Outside Salesmen for Southern Aggregates which is the largest mining operation in Louisiana. When he is not working he loves to hunt and fish with his family, although his wife hates when hunting season comes around. He is very thankful for his parents, brothers and all his in-laws. They are the most important thing to him. His family thinks he is the best athlete in the family. If you ask him that's a true statement. Karl is excited to be a cast member this year and looks forward to putting on a performance of a lifetime.
Brittany is an alumni of St. Thomas More School, Class of 1997. While at St. Thomas More, she played volleyball and was a very good athlete (better than Karl). She then went on to Bishop Sullivan High School and was very successful in volleyball there too. After graduating from high school, she attended LSU and earned a Bachelor in Psychology where she met her husband Karl (who is lucky to have her). They have two children. Mason, 5th grade, plays basketball, and Reese is in 2nd grade. Brittany works at Allen & LeBlanc, but in her spare time is very crafty. She is even bedazzling the costumes for their dance. Her friends would say she has a lot of energy and is always smiling. Brittany and Karl are our first husband and wife duo to dance in the Eagle beat competition. They have some killer moves, so lookout. They are both competitive and going for the win.
Hanna is the daughter of Ricky and Tootie Lee (STM Development Coordinator). She and her husband, Tyler Naquin, met at STM and graduated together in 2005. They have two kids who attend STM preschool and ELC. Hanna has a long history of gymnastics experience and was a cheerleader at LSU. She is excited to be a part of the Eagle Beat again this year! She danced in 2015. Hanna then went on to win both the Fan Favorite and Mirror Ball Trophy in 2017 then the Judges Choice Award in 2018!