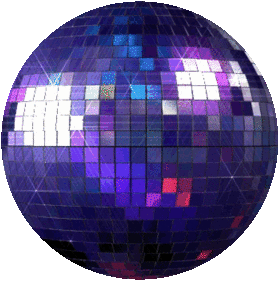 Paul Ross & Lan Huong
Choreographer: Brenda Buuck
I've been blessed to have a thread run throughout my life. That thread is STM and included – Being baptized, going to kindergarten / elementary school, Mom taught for 20 years there, was part of the team that started the extended care program, coached track and basketball (girls and boys), my children were baptized and attended school there, President of the Men's Club, two terms on the school board, Chairman of the Festival, KC and Eucharistic Minister. Was able to evade demonstrating my lack of dancing skills for past couple of years – until now. What a ride. I'll always have been and will always be grateful for the opportunities, good times and memories that STM has provided.
Oh yea – I went to Catholic High School (past President of the CHS Men's Club this year), I'm an LCSW who owns / operates psychiatric facilities, very happily married to Wendy Ross, have two awesome kids (Ashley 18 and Michael 21), am the youngest of three siblings, lucky to still have my parents around and love fishing, golf, anything involving working / volunteering with people. Again, counting my blessings daily.
Lan and her husband of 14 years, Loc, have two boys. Lucas is in the fifth grade and Logan is in kindergarten at St. Thomas More. Lan graduated from Louisiana State University School of Dentistry in 2001 with a Bachelor of Science in Dental Hygiene. She has been employed by Dr. Richard Wampold for 15 years. The couple has owned and operated Airline Auto Center since 2004. Lan is involved with St. Thomas More community in many ways. She is part of the St. Thomas More auction committee, is on the board of the St. Thomas More Pack 228 Cub Scout, and is also the chair of the Asian booth at the St. Thomas More Festival. Lan enjoys entertaining and cooking for others at her house. She tries to find the positive in every situation. Lan does not have any dance experience but enjoys nights out and having fun!
Brenda is proud to say that both of her daughters graduated from St. Thomas More Catholic School. Ashlyn Campbell, 2004 and Lauryn Goff, 2012. St. Thomas More was her Church Parish where she lived growing up. She has been working for Farm Bureau Insurance Company for 23 years in the Accounting Department. Brenda enjoys spending time with her daughters, granddaughter Harper, son-in-law Ross, and the Buuck Clan. Brenda was a member of the Woodlawn Pantherette Dance Team for 3 years including captain her senior year. She was an LSU Golden Girl for 3 years. Brenda says, "I am fun-loving, humorous and unpredictable, also, I am every bodies Aunt Brenda… Even yours"!!! She likes to cook, loves to dance, parades (especially St. Patrick's), live music, LSU Football, and patio time at Lou & Lynsey Buuck's house.